Boston has a lot to offer in terms of shopping. From the Prudential Center and Cambridge Side Galleria, to the new complex at Assembly Square, you can get to any of these malls easily via public transportation. Malls are a great place to take your students too, because it allows them to experience a unique American cultural experience, and buy a souvenir from their travels!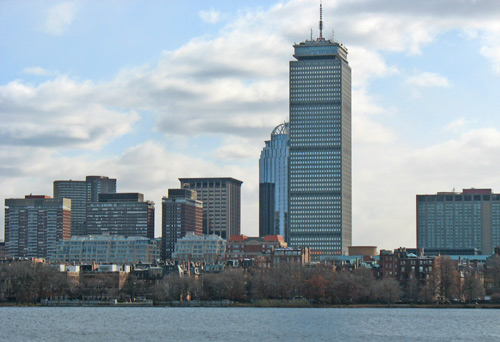 The Prudential is a great place to start, located in the center of the city. You can get anything from clothes, accessories, beauty products, and more! And once you're all shopped out, there are tons of places to refuel and get a tasty snack or meal. For more inexpensive options, check out Boston Chowda, or Regina Pizzeria. For a more special, authentic Boston experience, Top of the Hub is an excellent option. With delicious food and a spectacular view, this experience just can't be beat.
Cambridge Side Galleria also has a lot to offer to students who want an American shopping experience. With over 120 stores and restaurants, you can find something for everyone. The great thing about this particular mall, is that unlike the shops at the Prudential, they have a more affordable price point.
The newest mall that has been introduced to Boston is the Assembly Row mall, located on the new stop on the orange line of the MBTA train. The great thing about this mall is that it is full of outlet shops, so you can get your favorite brands with a deep discount! They also have an excellent selection of food, which is sure to please everyone. Be sure to try out JP Licks for some of the best ice cream around, or Legal Seafood for authentic Boston cuisine.
No matter what mall you choose, your student is sure to love everything Boston shopping has to offer!